Discover 6000+ papers evidencing the benefits of Kineon and Red Light Therapy
Does NIR Red Light Therapy Work Through Clothes?

Near-infrared (NIR) red light therapy has become increasingly popular in recent years as research shows it can reduce inflammation, boost healing, and even stimulate collagen production…

880nm Versus 850nm What is the Difference?

Have you ever wondered about the differences between 880nm and 850nm wavelengths and how they can impact your therapeutic outcomes? Well, look no further because we've got you covered! It's...

Best Practices for Integrating Red Light Therapy into Your Daily Routine at Home

Are you intrigued by the potential of red light therapy but uncertain about how to seamlessly integrate it into your daily routine? Rest assured! We are here to provide you...
Understand the Timeline of Scientific Advances in Red Light Therapy
Red light therapy, also known as low-level light therapy or photobiomodulation, has gained widespread attention in recent years for its potential health benefits. Here is a timeline of some of the key milestone: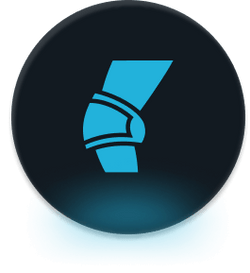 1960's - 1970's
Early studies on red light therapy demonstrated its effectiveness in wound healing and tissue regeneration. Notable papers include: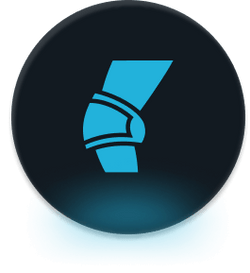 1980s-1990
Further investigations were conducted to explore the potential therapeutic benefits of red light in various medical conditions.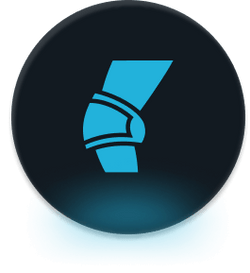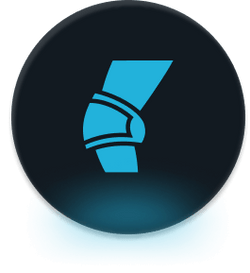 Yu et al. (1997)
Irradiation with light-emitting diode prior to cold storage extends survival of red blood cells in rats. Journal of the American College of Surgeons.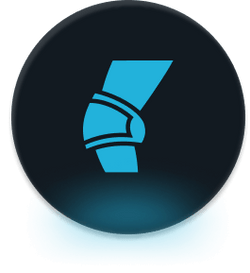 2000s
Red light therapy gained attention for its potential to improve skin health, reduce pain and inflammation, and enhance athletic performance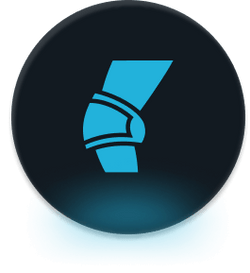 Avci et al. (2013)
Low-level laser (light) therapy (LLLT) in skin: stimulating, healing, restoring. Seminars in Cutaneous Medicine and Surgery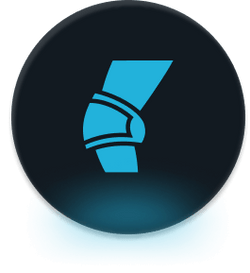 2010s
Red light therapy continued to be investigated in various fields, including dermatology, ophthalmology, and pain management
Transforming Lives with the Healing Power of Light
Red Light Therapy is a revolutionary technology that is transforming the way people approach their health and wellness. By harnessing the healing power of light, Kineon has helped countless individuals to improve their physical and mental well-being.
In a review published in Pain Research and Management, red light therapy was reported to provide significant pain relief in various conditions, such as musculoskeletal disorders, joint pain, and chronic low back pain.
A Journal study of Clinical Laser Medicine & Surgery found that red light therapy accelerated wound healing by an average of wound size reduction of 36% compared to controls within 30 days.
Independent studies that support Red Light Therapy
Low-level laser (light) therapy (LLLT) in skin
11 Jan 2022 • 15 min read
The effective treatment of acne vulgaris
Our red light therapy devices are based on the latest advancements in Science, read all about them here
Support recovery of damaged blood vessels and cartilage.
Studies have shown that Kineon Move+ Pro's red light therapy can support the recovery of damaged blood vessels and cartilage by increasing cellular energy production, promoting collagen synthesis, and reducing inflammation in the affected tissues.
Reduce inflammation and joint pain
Research has demonstrated that Kineon Move+ Pro's red light therapy can help reduce inflammation and joint pain by increasing blood flow, promoting cellular repair, and reducing oxidative stress in the affected tissues, resulting in improved joint function and reduced discomfort.
Boost strength and endurance

Studies have suggested that Kineon Move+ Pro's targeted vibration therapy can help boost strength and endurance by increasing muscle activation and recruitment, improving neuromuscular coordination, and enhancing blood flow and oxygen delivery to the muscles, resulting in improved performance and reduced risk of injury.

Effective on any body part (shoulder, knee, elbow, ankle, wrist, hip, back)

Kineon Move+ Pro's red light therapy and targeted vibration therapy can be effective on any body part by promoting cellular repair, improving blood flow and oxygen delivery, reducing inflammation, and increasing muscle activation and recruitment, resulting in improved function, reduced discomfort, and enhanced overall well-being.
Backed by World-Leading Athletes

"I have been using the MOVE+ Pro on anything that starts to hurt. I have tendonitis and have seen huge improvements in my recovery times. For enhancing my recovery, it has been a game-changer".
Worldwide Top 10 Crossfit Athlete
"I had a tendonitis issue all throughout last year. It just wouldn't go away. Since I have been using the MOVE+ Pro, it is gone. Whether you are a high level athlete, or you want to improve your quality of life. It is worth it to me".
4x Crossfit Games Athlete
Learn More About Red Light Therapy

Welcome to the Kineon blog, the go-to source for all things related to red light therapy and its benefits
Red Light Therapy At Home Everything You Need To Know
Are you tired of living with chronic pain? Have you tried everything to ease your discomfort
How Often Can You Do Red Light Therapy?
If you've been looking for a natural way to reduce pain and inflammation, improve recovery,
Red Light Therapy Benefits For Pain Relief
You may have heard of red light therapy (RLT) as a treatment for various conditions, such as
What's your 30-day free trial policy?
If you're not completely satisfied with the results after 30 days of continuous treatment, we will offer you a refund or further guidance.

All we ask is that you use the MOVE+ Pro consistently for 5-15 minutes per day over 4 weeks. If there is still no improvement, just get in touch with our friendly support team and we will arrange your refund.
Yes! For the United States it typically takes 3-4 days (and a little longer for Canada).

For the Rest of World it can take 8-14 days depending on location (including Europe & the UK).
See our support page for more information.
Red light therapy works by stimulating blood flow and energy production (ATP) in the cells of the targeted area.

This reduces pain and inflammation, and triggers the healing process to help damaged tissues repair themselves.

The main difference between the MOVE+ and other red light therapy panels are that the MOVE+ uses lasers to penetrate deeper into the joint, with accurate dosing to achieve more effective results.
Here are some of the tech specs of the MOVE+:

WAVELENGTH
8 x 650nm deep red LEDs per module
10 x 808nm Infrared lasers per module

OPTICAL POWER
Infrared lasers (class 1): 5mW per laser diode, 50mW per module
Deep red LEDs: 80mW per emission area

Read more on our technical specs page.
Is this device backed by science?
Yes! Clinical research has exploded over the last 5 years, with over 6,000 scientific studies showing the positive impact of using PBM (red light therapy).
How is it different to other devices?
It's crucial to ensure the correct light characteristics to optimize results.

The technology of the MOVE+ has been based off hundreds of successful clinical trials to ensure only the most effective wavelengths, dosage and components are used.

The use of both LED lights and medical-grade laser technology can offer targeted relief to your joints by increasing blood flow and energy production (ATP) in the cells of the targeted area.

This reduces pain and inflammation, and triggers the healing process to help damaged tissues repair themselves.
How long does a treatment take?
We recommend using the device consistently for 5 - 15 minutes per day for optimal results.

Consistency is key with this. So doing a short treatment every day will be more effective than doing longer sessions more sporadically.
Most customers see results in 1-2 weeks on average, but some notice the difference even after just one session!
For areas with less tissue and blood flow, such as wrists and ankles, it may take slightly longer to see results (3-4 weeks).
Can I use this on any part of my body?
The MOVE+ Pro can be used on any part of the body! We have seen great results from our customers using the device on their knees, shoulder, back, hip, ankles, wrists..you name it!
What kind of pain can the MOVE+ help with?
The MOVE+ can help treat a huge variety of acute and chronic issues.

Laser therapy has proven results for...

Osteoarthritis
Rheumatoid arthritis⁠
Chronic pain
Inflammation
Cartilage damage
Wound healing/recovery
Acute injuries (MCL, ACL)
Tendinitis⁠
Carpal tunnel
Fibromyalgia
Osgood Schlatter Gout
Tennis/golfer's elbow
Recovery after surgery
Anxiety & depression
Gut issues⁠ and much more...
Frequently Asked Questions
Have you got questions about the MOVE+ Pro? We've got answers!
Get back on your feet with the MOVE+ Pro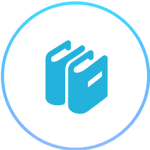 Backed by 6000+ Clinical Studies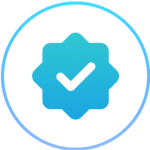 Targeted LED & Laser technology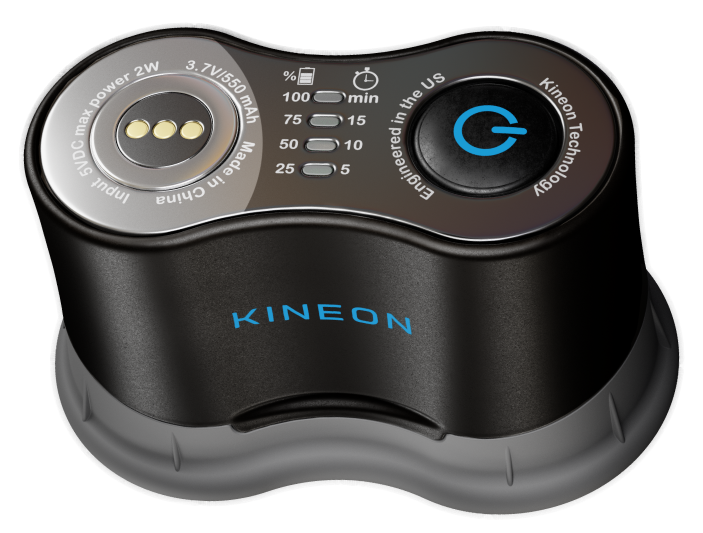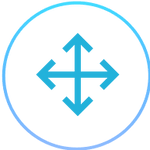 Portable and Hands Free Use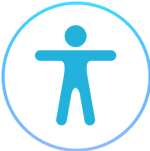 Whole Joint Coverage